You want to make the time to work out, but unfortunately, it seems life always has other intentions for you…working late, kids' activities, errands and chores, traffic, etc. "Not being able to find the time" is the #1 reason people don't exercise. Creating your home gym in Saratoga Springs or the Albany NY area makes working out more convenient and comfortable. Whether you have just a corner of a room to work with, or an entire extra room at your disposal, Concepts In Fitness in Saratoga Springs and Albany NY will set you up with the best fitness equipment to meet your needs. Read our Top 5 Reasons to Have a Home Gym…
Top 5 Reasons to Have a Home Gym
You Can Always Find the Time!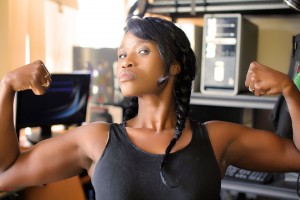 Having a home gym with high-quality gym equipment, means that no matter how many unforeseen circumstances arise during your busy week, you can always hit the gym. It's difficult to find the motivation for fitness when all you want to do is head home after a long day, and a nice old-fashioned Upstate NY snowstorm rarely inspires anyone to get up extra early to fit in a few sets. There is always time to work out when all you have to do is head to another room in the house. Concepts In Fitness has all of the equipment you need to launch your own home gym:
Better Focus.
Commercial gyms are fraught with distractions! Even if you are able to block out the music you have no control over, the gaze of the fellow gym-goer eager for you to get off the machine so they can have a turn, the grunting (…or maybe you are the grunter), the cell-phone talkers, the come-ons, the germs, or your own sidetracking self-consciousness, once you experience the free atmosphere that a home gym affords, you will never go back! In your own gym, you can train as hard or as long as you want while pumping out reps to your own loud and energizing jams. If your natural reaction is to grunt, yell, curse, laugh, or cry as you exert yourself to the max, you can do it all in the privacy of your own home. Can't stand the grunters? With a home gym, you never have to hear the vocal validation of their labors again!
Privacy.
Whether we want to admit it or not, most of us have insecurities that not only make us feel uncomfortable at the gym, but can affect our workouts. Not having the right gym attire, comparing ourselves with other gym-goers, and wondering all the time if we are doing an exercise correctly, can all lead to less-than-stellar effort and fear of trying anything new. A home gym gives you the privacy to workout however you want without feeling judged or anxious.
You'll Save Money in the Long Run.
After the initial investment, which can be as small or as large as you think you need to see the return on your investment (or the space you have), you will begin to save money. Not only will you be dropping your gym membership, but you will gas up your car less frequently, spending less money on gym clothes, extra toiletries for the showers, milkshakes on the way home…just kidding! Having your own gym equipment means it's there for as long as you want it – no fees or contracts to think about. With a home gym, occasional service or repairs is all you need to worry about to keep your equipment at peak performance condition. For professional fitness equipment service or repairs in Albany, Saratoga, Glens Falls, and Lake George areas call Concepts In Fitness.
Who, What, Where, When, & Why!
All the reasons to have a personal home gym can be answered with the 5 W's. Who? You only have to work out with who you want or nobody at all. What? Personalize your home gym with whatever machines you prefer. Perhaps you prefer only free weights and an elliptical. Having a gym membership for these two pieces of exercise equipment is a waste. Pick and choose the equipment to best meet your workout goals. Need help? Don't hesitate to contact us with questions! Where? Literally in the next room. You can't get any more convenient than that. When? You can perform your exercise sessions whenever you want without having to wait for the gym to open or rushing to get there before it closes. Why? Because it's your gym, that's why. That means if you want to train in a silver sweat suit while listening to Little River Band, or in heart boxers while jamming out to P. Diddy – Hey, It's your gym!
At Concepts In Fitness, we offer the best equipment names in the fitness industry and our friendly, professional staff can help you plan the home gym that is right for you. Call us today at 518-452-2727 (Albany, NY) or 518-587-7072 (Saratoga NY) or contact us online.